Linda Ballou Recommends You Take a Walk on Kaua'i's Wild Side
By Linda Ballou, NABBW's Adventure Travel Associate
When I lived on the North Shore in 1978, there was not one home on the shore of horseshoe-shaped Hanalei Bay. The notorious Taylor Camp treehouse colony, populated by hippies living off the land, was in full swing. The now famous Tahiti Nui featured in the film The Descendants was a hole in the wall. I could hike the Kalalau Trail, tracing the rugged Nāpali Coast up to the roaring Hanakapi'ai Falls, and take a dip in the pool below, without seeing another soul. I never made it to the site of the sacred Hawaiian village at the end of the 13-mile trail.
Today, word has gotten out about the staggering views on the rugged Nāpali Coast from the Kalalau Trail. Like so many of our national and state parks, you must make reservations and obtain a permit in advance to hike there. A shuttle runs from the town of Hanalei to Haena State Park and Ke'e Beach and the trail head.
While you are at that end of the world, check out the Limahuli Garden. It is the site of a Hawaiian settlement dating back 1,500 years. It is a puʻuhonua (place of refuge) for an ecological system that honors the connection between nature and humanity. Only indigenous plants are represented there. Almost all the plants blooming in profusion in Hawai'i are introduced.
Today, the shore of Hanalei Bay is lined with luxury homes. Still, the staggering beauty of the bay that is protected from development by rugged, majestic mountains cloaked in green remains the same. There are several beach parks on the bay with facilities that weren't there before. This includes one at the pier jutting into the bay where children jump off like leap frogs into the clear water. There is a small village now with a few eateries and smoothie stands, but Hanalei is still laid-back.
If you prefer to see the Nāpali Coast from a boat, you can catch a ride on a Zodiac that will take you to caves where you can snorkel. The only caveat is that it will be a bumpy ride home because the North Shore's surf has powerful swells you will meet head on. These waters are some of the wildest in all of Hawai'i.
The wild North Shore surf is a significant reason that the island of Kaua'i evolved in isolation, separate from the rest of the Hawaiian archipelago. In 1796, when Kamehameha the Great determined to unite the Hawaiian Islands by force, he was ultimately unable to conquer Kaua'i, as violent storms twice kept his warriors from landing.
It was not until somewhere in the early 1820's, when Kauai's King Kaumuli'i was abducted and taken to Oahu, where he agreed to a political marriage with Ka'ahumanu, the favorite wife and widow of Kamehameha the Great, that Kauai finally became part of the Hawaiian kingdom, uniting all the islands under one rule.
Out of the many options to explore the North Shore, I chose the Hanalei Kayak Snorkel combo. The North Shore is often rainy, so I prayed for good weather on my paddle on the Hanalei River. The gods smiled and I awoke to a glorious day. Our guides stopped to give us a bit of Island history and to let us gaze upon the majesty of the mountains wearing a fluffy white crown.
I was at the head of the pack paddling my own kayak when we set out down the lazy river. When we hit the open ocean, we had to negotiate breaking waves, so it became more of a challenge, but I loved riding on the energy of the sea. We made a successful landing on Secret Beach. Word had gotten out that the snorkeling was good there, so we had plenty of company on shore.
Once we begin heading back, the ocean current was with us, but we hit a strong headwind when we turned upriver. I found that successfully paddling against the wind involved using muscles I hadn't challenged for awhile. So instead of being an easy, relaxing trek, as depicted in the photo below, my return trip became an unanticipated challenge. But with no rescue boat in sight, I'm pleased to say that I was able to "dig deep" and find the stamina to make it home.
Before leaving the North Shore, I had to make a stop on Anini Beach Road where I had once lived in a pole house at the end of the road.  It was lovely to stroll the white sand where turquoise waters purl peacefully to shore on this sheltered strand. As I snoozed beneath a Hau tree, gathering my energy for the red eye back to L.A., I thought about how much the Island had changed and how it had changed me.
In nearly a half a century, Kaua'i has survived hurricanes, flooding, and the doubling of its human population, but the unending beauty and rejuvenating effects of the oldest Island in the Hawaiian archipelago remain the same. When I lived on Anini Road I became connected to aina, the land, and respectful of moana, the grand and vibrant sea. I learned to pull the energy of the ocean into my center and to inhale deeply of ha, the breath of life. A deep and abiding appreciation for the culture and traditions of the Hawaiian people blossomed in me. I became strong physically and mentally and carried these practices forward with me.
Nature can be our salvation, and the secret to youth is to fill our mind with beauty. These guiding principles have taken me around the globe in a quest to know Earth's most breathtaking treasures. Nowhere I have ventured has been more soothing, nurturing, and calming for me than Kaua'i, where I found my center. Kaua'i will always hold a sacred place in my heart.
With Warm Aloha,
Linda
Editor's Note: This is Part One of a three-part series exploring the many facets of Kaua'i, the Garden Isle of Hawai'i, written by NABBW's Adventure Travel Associate Linda Ballou, who was fortunate to visit the island just weeks before the series of wildfires which broke out on Maui and the northwest part of the Big Island, in early August, 2023. As most people have now heard, the wind-driven fires prompted evacuations, caused widespread damage and killed over 100 people on Maui's town of Lahaina. 

Lahaina will remain fully closed to the public until further notice out of respect to the town's residents. County, state, and federal emergency responders continue with efforts to identify victims and the missing, and conduct clean-up efforts of debris and hazardous materials resulting from the wildfires. However, beginning October 8th, other areas of West Maui (including Nāpili, Kāʻanapali, Honokōwai and Kapalua) will be open to visitors again. The islands of Kaua'i, O'ahu, Lāna'i, and Hawai'i Island remain unaffected. Should you choose to travel to these open areas we urge visitors to be especially mindful and respectful in our island home as our community continues working through this tragedy.
Adventure travel writer, Linda Ballou, is the author of three novels and numerous travel articles appearing in national publications. Linda's  Lost Angel Walkabout-One Traveler's Tales is the first installment in her Lost Angel Adventure trilogy. It is an armchair traveler's delight filled with adventure to whet your wanderlust. Linda loves living on the coast of California and has created a collection of her favorite day trips for you in Lost Angel in Paradise. Lost Angel Unleashed, the third book in her travel series, is travel memoir that takes you on her most meaningful journeys and some destinations to die for… Learn more at www.LostAngelAdventures.com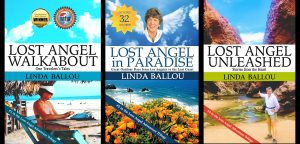 You can learn more about her works of fiction at www.LindaBallouAuthor.com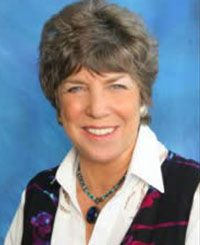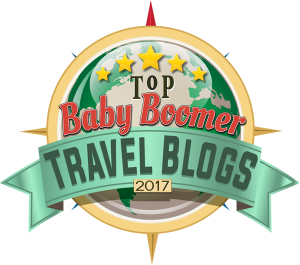 Linda's mission is to experience as many beautiful places on our planet as she can before they are no more. Travel tales relating her experiences while kayaking, horseback riding, sailing, birding and hiking about the globe have appeared in numerous national magazines. She had great fun collecting travel stories, and profiles of people she met in "naturally high places" for her book, Lost Angel Walkabout-One Traveler's Tales. Her latest book Lost Angel Unleashed is the third book in her Lost Angel Trilogy Go to
LostAngelAdventures.com
for more adventures. For more about Linda's novels and media offerings go to.
www.LindaBallouAuthor.com