Linda Ballou Shares How to Make Travel Writing Work for You AND Get Great Trips for Free
By Linda Ballou, NABBW's Adventure Travel Associate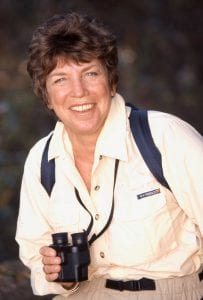 When I am not adventuring on horseback through pristine country, hiking some of the world's most gorgeous trails, or taking life-changing river trips, I am writing about them and my other adventures. Life for me was not always this way. A minor tragedy forced me to re-examine what I had been doing with my days and to make a new plan.
I was full tilt into the horse world when a herniated disc dropped me to my knees for about six weeks. I gave up my mare and the sport I dearly loved. This forced me to think about what I wanted to do; to set real goals and determine how to achieve them.
I had published a few articles in horse magazines and my favorite mode of travel was still on the back of a good horse. I put together a media kit with articles, a bio that let prospective hosts know why I was the perfect person to write about their holiday offering.
Then I sent my query to three high-end guest ranches. To my delight, the owner of the Skyline Ranch in Telluride, Colorado told me to come on up! Equus magazine picked up the feature article I wrote about my experience and sweetened the experience with a nice check for my writing. This was the beginning of my travel writing career that has taken me to exotic places around the globe.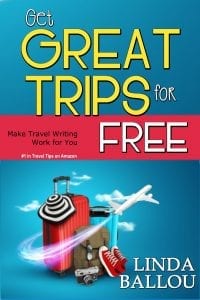 My method of a getting great trips is a bit different than the traditional approach to travel writing. I am happy to share my road map with travel writer wannabes in Get Great Trips for Free-How to Make Travel Writing Work for You.
Instead of going through the front door, I approach the company I want to travel with before querying an editor of a magazine. Rather than trying to get an assignment letter for the journey I want to take, I Google outfitters in the targeted area. I then query the top three interesting-looking outfitters and see who would like to hire me to promote their business.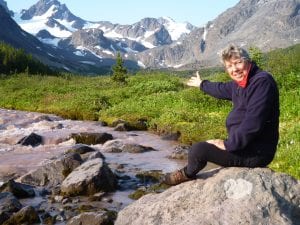 For those who are kind of enough to host me, I become the gift that keeps on giving. Not only do I blog post and send to my email list, I re-circulate articles I have written for them each year just prior to their most active season to help drum up business. I become a partner in getting the word out for them. They see this on social media and it makes them smile. That helps me get terrific testimonials to attach to my media kit.
I view myself as a mini-publicist for my hosts. I show them the many venues where I have published articles, a link to interviews I have done on Around the World TV and various radio show interviews. This lets them see what I can do for them. It is all about them!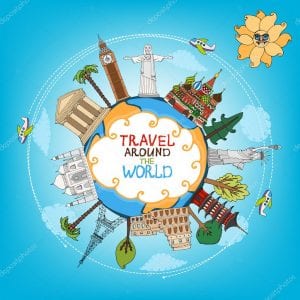 Your forced (and currently enforced) staycation is the perfect time to position yourself for success as a travel writer. Don't waste this time, rather use it to create your writing platform. You'll need a web page and clips of articles. Use what may be a year before the travel industry is up and running again to your advantage. Position yourself to approach tour companies with a professional media kit. They will need ways to re-vitalize their businesses and you could be the answer.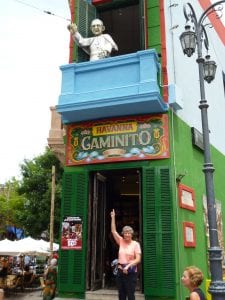 In my book I share the building blocks for your media kit. Go to my website Lost Angel Adventures to see a simple format with lots of images and links to my articles easily created on Go Daddy.
I have two other travel books listed on that site as well. Lost Angel Walkabout-One Traveler's Tales is a spirited collection of my most memorable journeys, Lost Angel in Paradise details my 32 day trips up the coast of California, and Get Great Trips for Free is listed there as well.
I share more travel tips in my YouTube Playlist –Travel Tips for Travel Writer Wannabes. Presently, there are eight videos, but I will be sharing more as I go along. I am constantly upgrading my presentation. My wings are clipped for the time being, and that is a frustration as I love to travel. But being grounded allows me the time to mine my journals for ideas and submit stories to new sources.
Start now. See yourself going to fabulous places, capturing them in images and words and sharing them in magazines. Dare to Dream and do the work that will get you to your destination.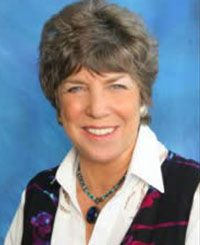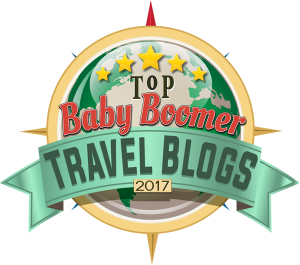 Linda's mission is to experience as many beautiful places on our planet as she can before they are no more. Travel tales relating her experiences while kayaking, horseback riding, sailing, birding and hiking about the globe have appeared in numerous national magazines. She had great fun collecting travel stories, and profiles of people she met in "naturally high places" for her book, Lost Angel Walkabout-One Traveler's Tales. Her latest book Lost Angel Unleashed is the third book in her Lost Angel Trilogy Go to
LostAngelAdventures.com
for more adventures. For more about Linda's novels and media offerings go to.
www.LindaBallouAuthor.com