Road Trip!! Linda Ballou Says Now's the Time to Cool Your Jets on the Southern Oregon Coast
By Linda Ballou, NABBW's Adventure Travel Associate 
Steaming temps in the inland valleys of Southern Oregon are sending smart travelers to the coast to cool off.
The Redwood Hwy (199),  out of Grants Pass is a snaking road that takes you to Jedediah Smith Redwoods State Park, the northern most redwood forest in California. It traces the rugged Smith River Corridor sheathed in towering sugar pines and deposits you in Hiouchi.
Hot Tip #1: If you can snag a room at the budget Hiouchi Motel, next to the Hiouchi Café you will be in perfect position to explore the ancient redwood groves.
The Visitor Center for the park is a block away from the Hiouchi diner. Go there to check on possible road or trail closures before heading out for the day.
Simpson Reed Grove is an easy mile loop through fern laden forest of the giants. But, the star attraction is the enchanting Stout Grove. Majestic, giants have slumbered here for hundreds of years shading frilly ferns lining the path and mosses blanketing the forest floor. Sun beams stream through the canopy lighting up the moist, cool soothing forest.
I took a moment to breathe in the strength and life giving oxygen these trees provide. Tree hugging is allowed. The trail leads to a beach park on the Smith River where you can take a dip.
If you have time for a 5-mile hike, take the Boy Scout trail to a waterfall. It is on Howland Hill Drive, the same unpaved track that takes you to the Stout Grove.
Head north on Highway 197 to Brookings and enjoy a lovely drive through the forest where a few lucky folks live on the Smith River.
Brookings is a harbor town on Hwy 101 with several lodging choices and eateries and a boat harbor. It is a good springboard for further explorations in the Redwoods and the Samuel H. Boardman Scenic Corridor.
This 12-mile stretch of rugged coastline dotted with sea stacks can be viewed from several viewing points that also mark trailheads.
At Cape Ferrelo, I took the path framed in shoulder high shrubs spiked with pepper red blooms to a bench waiting just for me in the sun overlooking Lone Ranch Beach. Delightful.
The stop at Rock Point is an easy amble through windswept pines shading picnic areas garnered stunning views of aquamarine waters crashing through sea-stacks to sun-splashed shores.
Just north of Brookings you will find Harris Beach Park one of the few swimmable, sandy beaches with facilities in the area.
Hot Tip #2: With Americans hitting the roads this summer it can get busy.  The Oregon Redwood Trailhead at the end of a 4-mile unpaved road is less popular than the California Redwoods. If tranquility and the chance to absorb the beauty of the last remaining stands of redwoods in peace appeals, it is worth the effort.  You will see the sign as you near Brookings on Hwy 101.

Hot Tip #3 Mornings tend to be overcast along the coast. Drive 7-miles inland from Brookings to the Loeb River Park and leave the gloom behind. The hike there is an easy amble shaded by ash, manzanita and redwood tracing an emerald green river lined by mounds of 4-leaf clover and fanning ferns.
The drive on 101 heading up the coast is stunning. Glide by seemingly endless stretches of white sand beaches with dramatic sea stacks off windswept shores. Dress warm and be prepared to lean into the brisk breezes.
A stop at Bandon, with a quaint historic district to explore is advised. Gift shops with wares from local artists are fun to explore. It sits on a tiny harbor and boasts the best seafood for miles around.
Next stop, Gold Beach where the irascible Rogue River, with headwaters at Crater Lake, meets the sea. Gold Beach was a mining boom town in the 1950's made even more valuable for the annual salmon run. Today it is known for hiking, river rafting and an abundance of wildlife.
Jet boat rides up the scenic river corridor to a lodge for lunch is a fun adventure. There are rival fleets of jet boats whisking up the river where they are stopped at the Blossom Bar rapids boulder garden. They leave at 8:00 AM and 2:30 daily.
Hot Tip #4 Downstream from the south end of Gold Beach Bridge is a free museum of Rogue River Memorabilia worth taking a peek.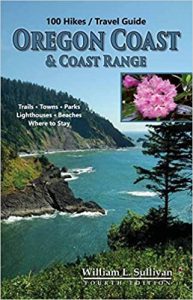 There are endless hikes and beaches to explore on the Oregon Coast. This is just a sampler of what you will find on this great American road trip.
Oregon Coast by William L. Sullivan is a handy guide to have in your pack.
Linda Ballou is an adventure travel writer with a host of travel articles on her site www.LostAngelAdventures.com. You will also find information about her travel memoir, Lost Angel Walkabout-One Traveler's Tales from Alaska to New Zealand, and Lost Angel in Paradise where she shares her  favorite  hikes and day trips on the coast of California.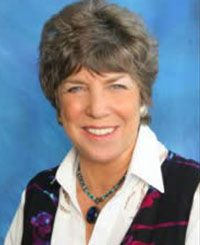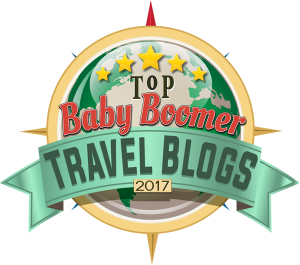 Linda's mission is to experience as many beautiful places on our planet as she can before they are no more. Travel tales relating her experiences while kayaking, horseback riding, sailing, birding and hiking about the globe have appeared in numerous national magazines. She had great fun collecting travel stories, and profiles of people she met in "naturally high places" for her book, Lost Angel Walkabout-One Traveler's Tales. Her latest book Lost Angel Unleashed is the third book in her Lost Angel Trilogy Go to
LostAngelAdventures.com
for more adventures. For more about Linda's novels and media offerings go to.
www.LindaBallouAuthor.com