Featured Real Estate Agent of the Month – Caroline Mathes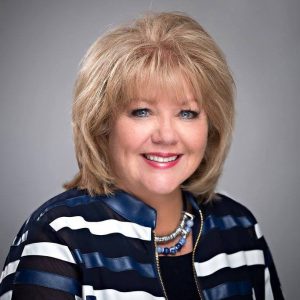 Caroline Mathes started her real estate career right here in Reno, Nevada. While not quite a native Nevadan, she relocated with her family from Southern California in 1970, and has never left.
Caroline treasures her ability to support the local community, and is an avid member of the Nevada Museum of Art, a member of the Reno-Sparks Chamber of Commerce, and participates in many community growth events.
Caroline loves what she does, and her clients needs always come first. It is her passion to use her over 13 years of experience to find the perfect home for you. Whether you're interested in a home close to the golf courses, hiking trails, skiing or equestrian property, she uses her extensive knowledge of the Northern Nevada Real Estate Market to show you all your options.
From interim housing, to making sure your new home is spotlessly clean, Caroline will take care of it all. Her caring, thoughtfulness, and knowledge of the market put her in position that allows her to ensure your interests are protected at all times.
'Caroline, thanks for all your help with finding our house. Getting that grant helped so much. Also thank you for all your patience with all our questions, phone calls, and texts.' J & M. Morgan -2017
Caroline's belief in building life long connections with her clients is that sets her a step above the rest. Whether clients are remodeling, looking to refinance, or need a professional referral, they know that they can count on her to steer them in the right direction.
All of that coupled with a team of dedicated professionals with proven track records allow her to make your real estate transaction a pleasant and exciting experience. Those professionals include:
• Highly regarded Escrow/Title Company
• Premium Mortgage Company
• Nationally Licensed Inspectors
• Fully Accredited Appraisers
• Housekeeping Professionals
• Trusted Friends & Advisors
Caroline's years of experience and knowledge have been recognized in many ways
• CNE, Certified Negotiation Expert
• CIAS, Certified Investor Agent Specialist
• Women's Council of Realtors Northern Nevada – Top 20 Realtor of the Year
Caroline Mathes Client Testimonials

10539 Professional Circle, Suite 100, Reno, NV 89521
(775) 846-4987