Cooking Thyme With Tristan: Cooter's Cajun Chicken Pasta
It's hot outside and nature shouldn't get to have all the fun! You deserve some heat as well! This is the perfect dish to provide it!
Here's with you will need:
CAJUN SEASONING
2 tsp smoked paprika
1 tsp oregano
1 tsp thyme
1/2 tsp garlic powder
1/2 tsp onion powder
1/4 tsp cayenne pepper
1/4 tsp black pepper
1/4 tsp salt
¼ tsp red pepper flakes
And sprinkle Slap Yo Mama seasoning liberally throughout the process.
*for extra spice, add another ¼ tsp of both cayenne pepper and red pepper flakes
CHICKEN & PASTA
1 tbsp olive oil
1 tbsp butter
boneless, skinless chicken breast – cut
1 box penne pasta ($0.75)
1 can. fire roasted diced tomatoes
½ bag of frozen corn
2 cups chicken broth
1 cup heavy whipping cream
1 small can tomato paste
Fresh parmesan
Fresh basil.
Here's what you will need to do:
In one pan cut chicken into chunks and add the Cajun seasoning (with oil and butter) and cook thoroughly.
In one pot, cook the penne!
When chicken is finished, add tomato paste, corn, tomatoes, 1 cup chicken broth and whipping cream. Let simmer and allow the ingredients to marry each other.
Stain the penne and add what's been simmering into the pot. Add another cup of chicken broth (and whipping cream and Slap Yo Mama seasoning as needed). Add little fresh paremsian and basil and stir.
Let simmer for 5 minutes and serve hot!
This turned out very well but I would always add a little more spice. I was a little careful with the spices and I wish I wouldn't have played it. Don't play it safe. Love your best life!
Drop me a line in social media and let me know how it turned out!
Until next time…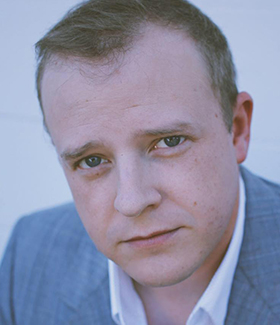 Tristan Layne Tapscott has been dubbed the "Quad Cities' P.T. Barnum" and although the person who initially said it meant it as an insult, he happily accepts the title.