Cooking Thyme With Tristan: Crock-pot Chicken Tacos
The easiest meal that takes the longest! It's perfect for humans on the go. Put everything in the crock-pot before you leave for the day and by the time you get home, you'll have something bangin' to eat!
WHAT YOU WILL NEED:
A crock pot
2 chicken breasts
1 ½ cans of Rotel (hot)
½ cup of water
2 tsp red pepper flakes
2 tsp cumin (maybe more)
Salt and pepper to taste
WHAT YOU NEED TO DO:
AT LEAST hours before you wish to serve the tacos, throw everything into the crock pot on high!
At the 5th hour – or later – shred the chicken and add additional spices as needed
Let it simmer for 15 minutes and serve however you'd like!
It's easy and tastes great!
It's perfect for the guy and gal on the go!
Please vote!
Please be kind!
Please wear a mask!
Enjoy!
Until next time…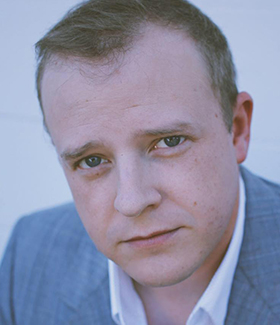 Tristan Layne Tapscott has been dubbed the "Quad Cities' P.T. Barnum" and although the person who initially said it meant it as an insult, he happily accepts the title.